Inspire ip came to us as an intellectual property registration startup, which also had a sustainable market place for NFTs, both initiatives shared the same name, differing only as Inspire Ip and Inspire Ip Collectibles, which generated confusion both by the company's own team, in relation to its main activity, as well as by the customers. 
Based on the understanding that the audiences for each of these products were radically different, Inspire came to us with the aim of making its communication clearer and more appealing to the target audience of each of its solutions.
Our goals with the project: 
- Brand architecture solution for this problem;
- Brand positioning and expression for each of the solutions.
A Inspire ip nos procurou como uma startup de registro de propriedade intelectual, que também possuía um market place sustentável de NFTs, ambas as iniciativas compartilhavam o mesmo nome, diferenciando-se apenas como Inspire Ip e Inspire Ip Collectibles, o que gerava uma confusão tanto por parte do próprio time da empresa, com relação a sua principal atividade, quanto por parte dos clientes. 
A partir do entendimento de que os públicos para cada um desses produtos era radicalmente diferente, a Inspire nos procurou com o objetivo de tornar a sua comunicação mais clara e apelativa para o público alvo de cada uma das suas soluções. 
Nossos objetivos com o projeto: Solução de arquitetura de marca para este problema; Elaboração de posicionamento e expressão de marca para cada uma das soluções.
As a solution for the brand architecture, we assumed the drastic difference between the audiences of each product and the desire of the startup director board to make the NFT marketplace a B2B product. Thus, we proposed a true separation between the two brands. 
In the new organization, Inspire remains an intellectual property registration platform, while Origgio appears to give face and personality to the service of creating, buying and selling NFTs and other related matters, such as buying land and holding events in the Metaverse. 
The narrative developed for Origgio places the brand as an expert in the new technologies that are shaping our future. A "modern and up-to-date" guide that will teach and answer all the doubts of large companies that want to create innovative projects involving technologies related to NFT, Metaverse, Blockchain etc, but who don't even know where to start.
Como solução para a arquitetura de marca, nós assumimos a diferença drástica entre os públicos de cada produto e o desejo da diretoria da startup de tornar o marketplace de NFT um produto B2B. Assim, propusemos uma separação, de fato, entre as duas marcas. 
Na nova organização, a Inspire continua sendo uma plataforma de registro de propriedade intelectual, enquanto Origgio surge para dar cara e personalidade ao serviço de criação, compra e venda de NFTs e outros assuntos correlatos, como compra de terrenos e realização de eventos no Metaverso. 
A narrativa desenvolvida para Origgio coloca a marca como especialista nas novas tecnologias que estão moldando o nosso futuro. Um guia "moderno e atualizado" que vai ensinar e tirar todas as dúvidas das grandes empresas que desejam criar projetos inovadores envolvendo tecnologias relacionadas a NFT, Metaverso, Blockchain etc, mas que não sabem sequer por onde começar.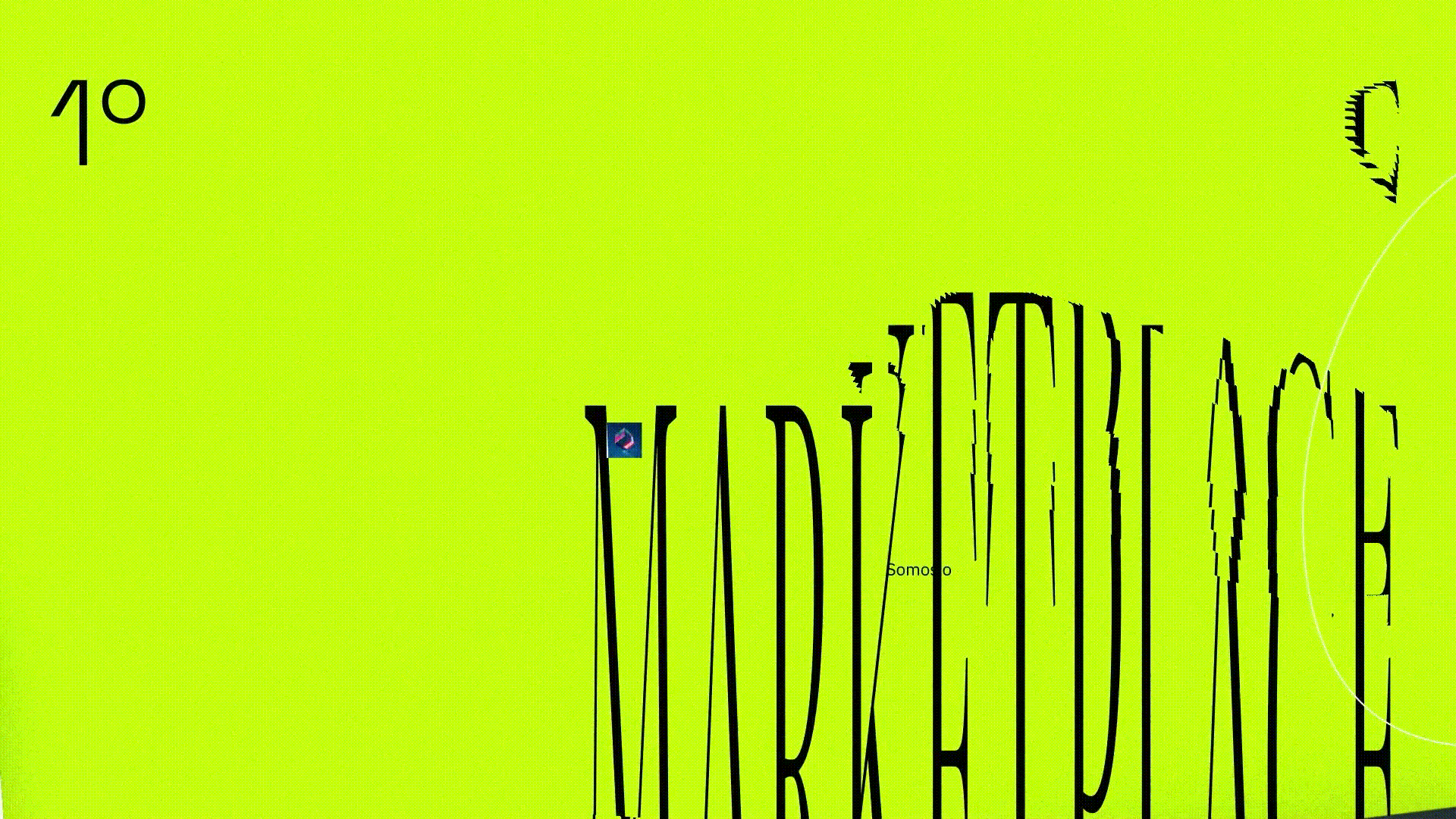 Following the imagined universe for the brand, Origgio's visual identity is modern and futuristic. The logo mixes serif and sans serif typefaces in an allusion to the idea that they are two worlds intersecting and this mixture is also present in the choice of type for titles and highlights. 
The brand's graphic elements symbolize portals between the real and digital world and are designed to appear both static and in motion.
Marca e identidade visual
Seguindo o universo imaginado para a marca, a identidade visual de Origgio é moderna e futurista. O logotipo mistura tipografias serifadas e sem serifa numa alusão à ideia de que são dois mundos em intersecção e essa mistura se faz presente também na escolha das tipografias de títulos e destaques.
Os elementos gráficos da marca simbolizam portais entre o mundo real e o digital e foram pensados para aparecer tanto estáticos, quanto em movimento.
Branding, naming and visual identity: Motora 
Strategic Direction: Luize Araújo
Strategy and writing: Luize Araújo, Juliana Argollo
Art Direction: Júlia Lago, Luize Araújo
Designers: Júlia Lago, Julia Sales, Luize Araújo and Juliana Argollo.
Motion Design: Leo Mendes
UI Website: Ruhan Moreira